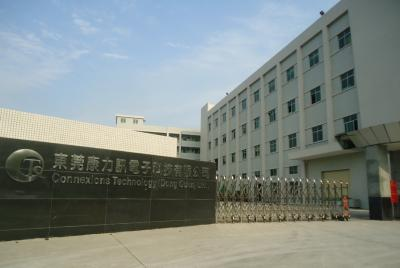 Connexions Technology Corp., was established at Taipei, Taiwan in 2003. The Major fctory is located in Dongguan. It is a leder in professional cable manufacturing and design. Connexionsmanufactures cables to the most exacting specifications and requirements while meeting the higest quality standards. To well control the performance, quality and cost efficiency, apart from cable assembled lines and facilities Connexions also produce plastic ompound, wire and cable extrude, plastic pars injection, plastic package vacuum blister in China factory as well and have a qualified and certified testing lab to meet safety standards, performance testing and signal analysis. All cables are 100% tested before shipping.

Connexions qcquired an international management standard, ISO9001 in 2003 for providing customer with high quality products and services, all of Connexions's tem members are participating in the ISO9001 system. We are extensive experience in manufacturing OEM and Private Labels for major brands and national retail chains. Our international sales network offers a wide range of custom cable solutions and CE products that always meet and exceed their customer's expectations ! For offer qaulity products more than 10 years.  Connexions is trusted by customers on high-performance connectivity products for the transmission of signals for data, sound and video applications.


Main products : CCTV, LAN, HD Audio/Video/Telephone /Computer accessories

Key Industries : Security, Major Retailers and Telecommunications.
Services: AV cable,Computer cable,Wall plate,Adaptor,Electronics accessories,plastic parts
Service Zone:Nationwide